Chero Orywa: l lived and travelled for 18 years in the USA
By Edwin Kis'sanya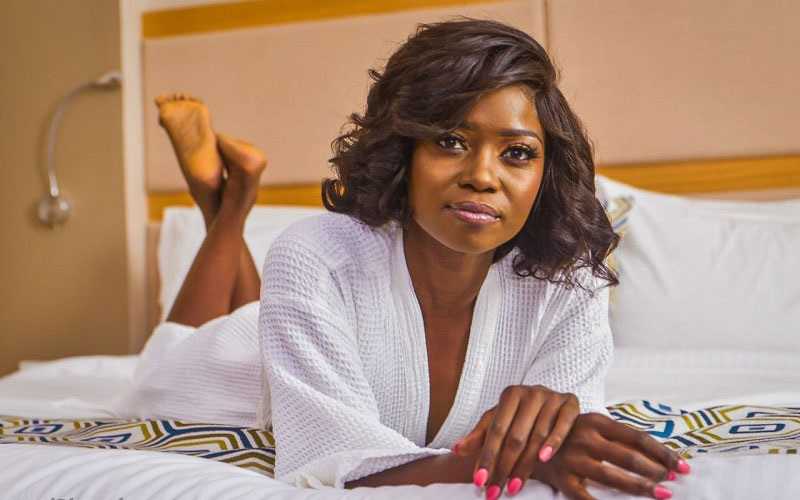 Chero Oywa hosts KTN's live entertainment show, STR8UP, which airs every Saturday from 11-1 pm. She talks about how she travels, her enthusiasm for fitness and how living in the United States shaped the woman she is today.
Matatu or Uber?
Definitely Uber. I appreciate the privacy.
Favourite travel quote?
"We travel not to escape life, but for life not to escape us".
Must-haves in your travel bag?
Sunglasses, headphones, power bank, charger, Bluetooth speaker, book, snacks, lesso or scarf, sanitiser, extension cord, easy-carry bag, water.
If you were to travel with any famous person, who would it be?
Bonang Matheba because she looks like she knows her stuff and I would like to pick up tips about how she makes every destination glamorous.
Do you have any rituals when you check into a hotel room?
I always go straight to the balcony. I enjoy good views!
Favourite destination in Kenya?
The Masai Mara tops it for me.
Highlights of your most recent trip?
I am still blown away just remembering the shooting stars amongst the billions of stars in the open and unspoilt plains of the Mara.
What's the most interesting place that your job as a TV host has taken you?
South Africa.
The longest you've travelled continuously for – without returning home?
Well…I lived and travelled for 18 years in the State.
Best meal you've eaten while travelling?
That would have to be seafood paella.
Stupidest thing you've done in your travels?
Losing my room key is up there.
Most creative thing you've done to save money for travel or while travelling?
Sharing a room is a no brainer.
What do you think Kenyans should be doing on every trip to maximise their experience?
Update the gram after the trip ad not during it. Savour the experience first. I guess I should follow my own advice lol.
Have you faced challenges travelling as a media personality?
It's interesting being recognised by flight attendants and airport workers on the other side of the world.
How would you say living in the United States shaped the person you are today?
It really nurtured my free spirit and built my confidence. I'm very bold and unapologetically me because of the exposure.
If the United States was a person, how would you describe them?
Kind yet stern. Soft yet tough, exciting yet scary, proud and intentional.
Where in the US would you personally recommend Kenyans to visit?
California, Florida, Vegas, Texas…and Ohio just because I have so many good memories from there during my teens.
You are a fitness enthusiast, aren't you? How would you say travelling and fitness correlate?
You can work out anywhere. I enjoy running and try to hit the track of every new city I visit. This always refreshes my body and helps me recover from the travel.
Parting shot?
Best memories are out there waiting to be experienced. Prioritise, let go of your inhibitions and SOAR into the unknown. You won't be disappointed.