Balala: China wildlife trade ban should be permanent
By Edwin Kis'sanya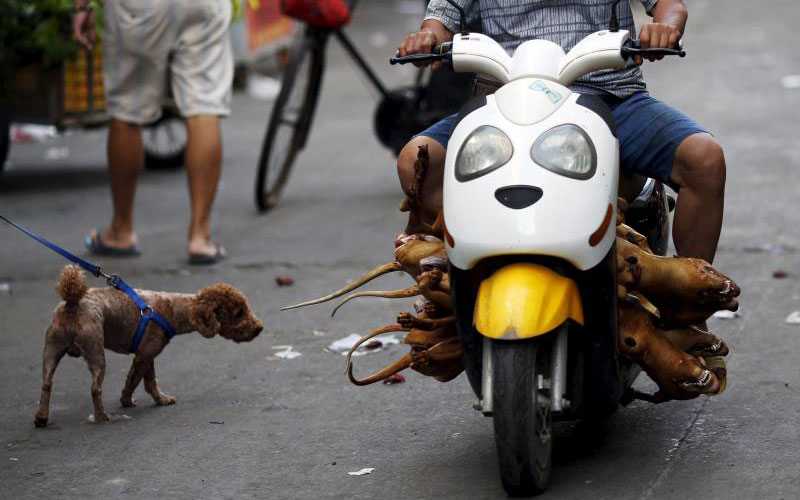 China ban on the trade and consumption of wild animals is a welcome move for nations who have borne the brunt of illegal wildlife trade, Cabinet Secretary Najib Balala has said.
The Asian country on Monday put a temporary ban on the trade in wildlife as one measure to control the spread of the deadly coronavirus.
CS Balala yesterday hailed the 'comprehensive ban' and urged the Chinese government to permanently criminalise wildlife trade.
"Kenya calls on the National People's Congress (China's top legislative body) to announce a complete and permanent ban on trade in wildlife and to enact comprehensive laws for the ban to take effect," the wildlife CS said in a press statement sent to Travelog.
Balala said he was "profoundly pleased" by the far-reaching decision and urged China to do more to ensure the illegal trade "is never resumed."
"The positive ramification of this historical step by China will be felt across the globe and in particular countries which have for long suffered from illegal trade in wildlife such as Kenya," he said.
He went on: "Kenya is looking forward to working with relevant authorities in China to support strong enforcement of this directive and ensure it is never resumed."
Although it is yet to be conclusively proven, scientists say that coronavirus, which has now killed over 2,700 people and infected at least 77,000 in China and 1,500 in at least two dozen countries, may have passed to humans from animals.
Chinese health officials said the killer virus likely emerged from Wuhan, Hubei's provincial capital where bats, snakes, dogs and other animals are sold as food.
As the virus exploded to other parts of the country in January, China temporarily banned the trade and consumption of wild meat until the outbreak was under control.
The ban could help China win the battle against coronavirus but there are doubts as to whether the country would abandon wildlife trade going forward.
This is not the first time China is imposing such a ban. When Severe Acute Respiratory Syndrome (SARS) struck the country between 2002 and 2003, the government announced a temporary ban on the sale and consumption of wild animals.
But the ban was short-lived, and the illicit wildlife trade resumed.
Eating wild meat is a significant part of people's livelihoods in China. Traders legally sell wild meat including donkeys, dogs, deer, crocodiles and bats.
Until recently, China has been the largest illegal ivory market in the world but that has since changed after the country bowed to international pressure to illegalize the trade in December 2017.
While the appeal for ivory is declining in China, conservationists say failing to impose a permanent ban on the entire wildlife trade leaves the door wide open for commercial trade in endangered species.