Meet the chef who believes it's evil to waste food
By Travelog Writer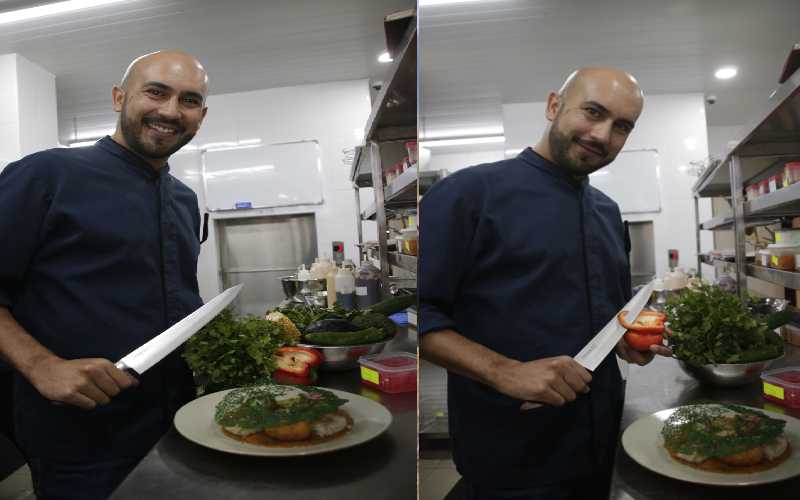 How long have you been a chef?
I have been a professional chef for close to 17 years.
What drew you to the culinary world?
Like most chefs, my passion was nurtured at home with particular interest from my grandmother's prawn soup.
Where were you trained?
I was trained in a college in my home country Ecuador for two years before pursuing an intensive three-year pastry course in Bogotá, Colombia.
How many people work in your kitchen and what is your philosophy?
As you know, we are the newest restaurant in town and currently consists of 15 team members even as we seek to grow as we get busier.
Do you have a guilty food pleasure?
Yes. I enjoy burgers.
What's your favourite dish on the menu and why?
Ceviche is a classic South American raw fish dish (but 'cooked' a different way). It uses raw fish and or seafood that has been marinated in lime juice and mixed with veggies and other ingredients.
It is very popular throughout Central and South America. Here we use king fish using a recipe from my home town of Jipijapa (pronounced hipi-hapa), located in the Manabí Province. My interpretation features avocado, citrus juice, and peanuts.
What do Kenyans order the most?
That Kenyans love their beefsteak is legendary. The flamboyant seven day aged ostrich offering is also a hit.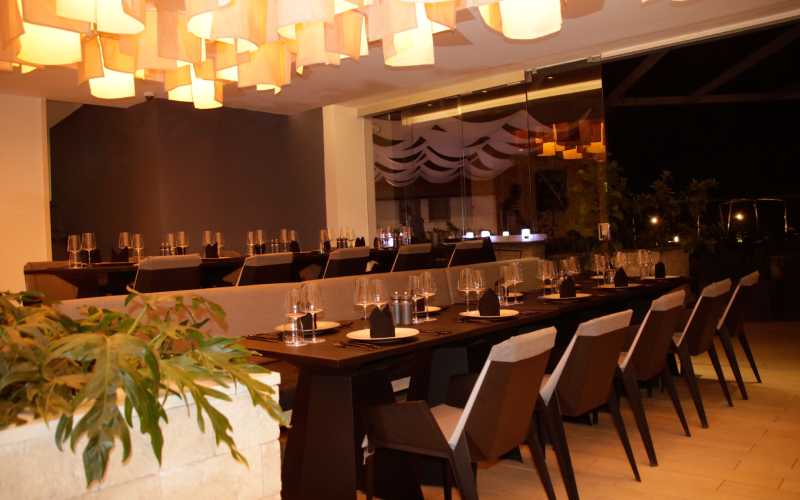 What inspires you? How do you come up with ideas for the dishes in your restaurant?
The ocean inspires our menu, which is fitting for a seafood restaurant. Our working space, for is inspirational. The first thing you notice when you walk through our doors is the crudo bar and a wash of coastal ambience. I mean the Swahili door and white washed walls as well as the décor.
I am especially proud of the ceiling of our three distinct eating areas carry this theme across; from the foam formed at the beach, fishing boats and the crashing waves of the ocean. Besides this, I was raised on the beach and the sea is all I know.
What is your go-to meal when you are low on time?
A tuna tataki (simple Japanese dish that combines delicate, gently seared and served rare with a citrus-based soy sauce. It's very easy and quick to prepare, and it is a light yet flavorful appetizer) for a guest in a hurry, but a cup of coffee and croissant for me when I am low on time.
How do Kenyan ingredients compare to those in South America?
I am still in awe at how similar our food is. Even the fruits available in East Africa are similar.
Have you worked in any other countries other than Kenya?
Before coming to Kenya, I had a stint in the Bahamas.
I am a great admirer of David Muñoz, a Spanish chef who is internationally recognised for his cooking and famous restaurants. He currently has three Michelin stars.
What is the craziest recipes you have ever tried and how did that go?
I came up with an amazing white fish in coconut sauce recipe that everyone adores.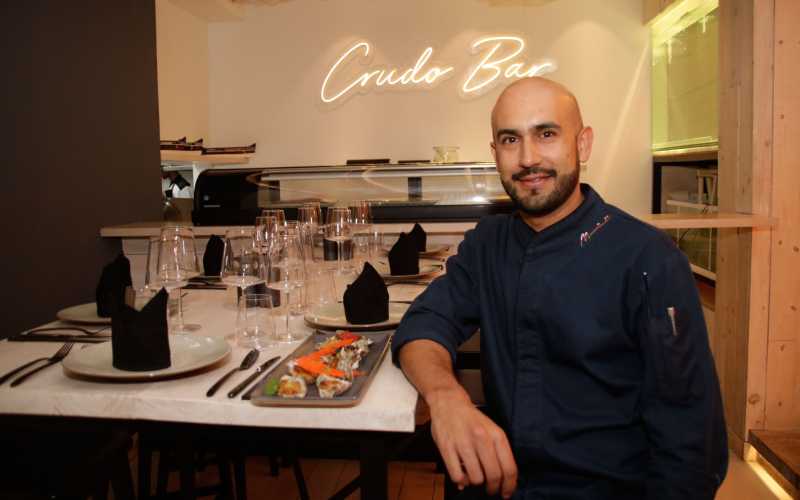 Easiest meal to impress someone?
Baked oysters.
What is your must-have ingredient in your kitchen?
That would have to be love and teamwork. Besides that, my kitchen never lacks coriander and limes, and chili.
Besides being a chef, what else do you do?
I am an electronic music disk jockey and football enthusiast. I am a keen supporter of Liga de Quito, LDU, an Ecuadorian professional football club based in Quito. Manchester United is my choice in the English Premier League.
Family?
I am currently single and happy.
What is your guiding beliefs or ideals?
For starters, I strive to use the freshest ingredients possible. As such, all seafood we serve is flown in daily from the Kenyan coast. In relation to this is the plight of small-scale suppliers that also close to my heart and I ensure that my kitchen uses as much produce from the 'ground' as possible. On a grander scale, I aspire to create more consciousness for the planet.
Personally for me, for instance, it's evil to waste food. To prevent this, I try to use all parts of an ingredient to avoid wastage. I am also keen of passing my knowledge, even as I learn, to the next generation of Kenyan chefs. My sous chef Judy, for instance, promises to be the next big thing.
Chef Carlos Espindola, 35, is the Head Chef at Mawimbi Sea-food Restaurant located at the corner of Kijabe Street, Nairobi.