Recipe: Encocado de Pescado, fish with Coconut Sauce
By Chef Carlos Espindola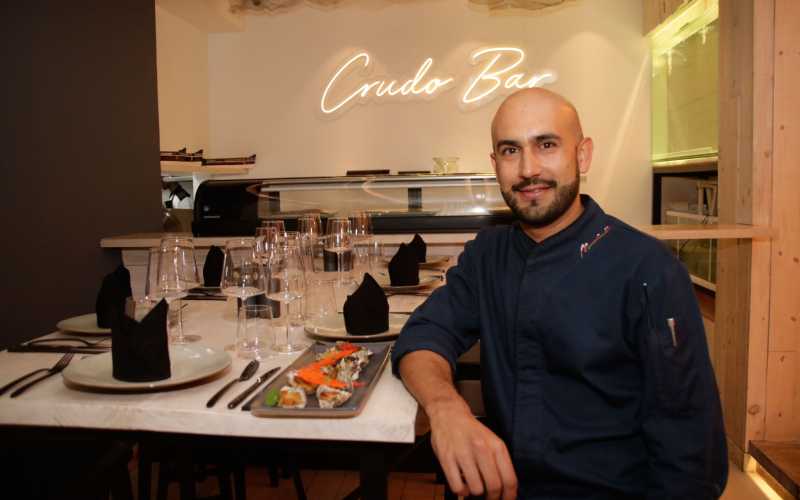 Serving: Four guests
Ingredients
- White fish: four fillets of 150 gr each (mahi mahi, kingfish, barracuda or similar fish will do)
- Prawn or fish broth, two cups
- Orange juice, one piece
- Lemon juice, one piece
- Cumin, One teaspoon
- Vegetable oil, 2 tablespoons
- Two ripe tomatoes without peel and seeds, chopped in brunoise squares
- One white onion chopped in brunoise squares
- One yellow pepper chopped in brunoise squares
- One red pepper chopped in brunoise squares
- Two cups of coconut milk
- One tablespoon of grated ginger
- One teaspoon of minced garlic
- Coriander leaves minced, One tablespoon
- Corn starch, One 1 spoon diluted into two spoons of water
- Salt
- Black pepper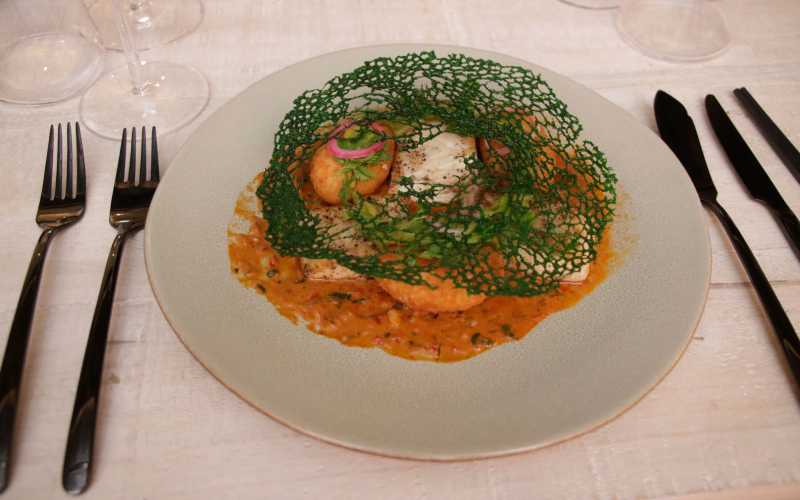 Procedure:
1. Marinate the white fish fillets with cumin, orange juice, lemon juice, salt and pepper for at least 20 minutes.
2. In a hot pot, add oil. When hot, add the minced white onion, peppers, tomato, ginger and garlic. Cook for five minutes or until ingredients are soft.
3. Add the broth and coconut milk and stir well. Reduce for ten minutes.
4. Add the white fish fillets to the sauce and cook for 15 minutes in low fire, covered with lid.
5. Add the diluted cornstarch to thicken the sauce and softly stir for five minutes.
6. Add minced coriander leaves, salt and black pepper.
7. Serve with green plantain chips and white rice side.