The power of love
By Jayne Rose Gacheri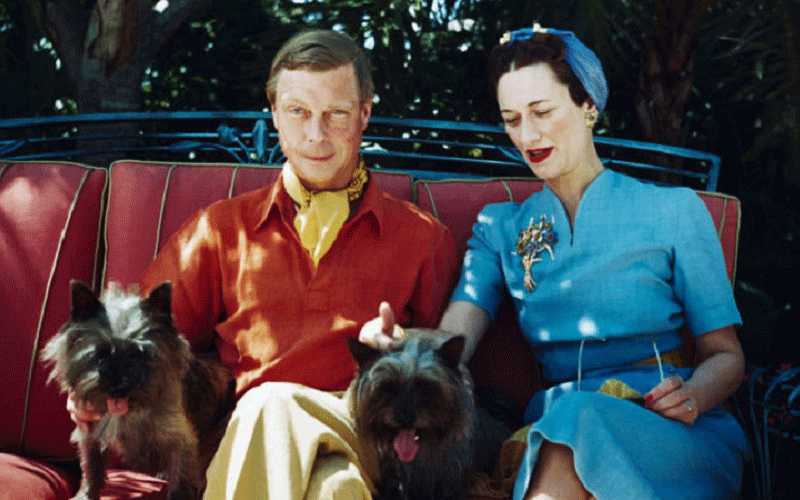 "Of all powers, love is the most powerful and the most powerless. It is the most powerful because it alone can conquer that final and most impregnable stronghold which is the human heart. It is the most powerless because it can do nothing except by consent" – Frederick Buchner
Love is one of the most powerful emotions one can feel and express. Throughout history, people in love have caused wars, courted controversies and created masterpieces in writing, music, and art that have captured the hearts of the world. From the allure of Cleopatra, the magnetism of the Kennedys, the abdication of King Edward, the 4,000 kilometre walk by Ewart Grogan, the building of Egerton Castle and the Taj Mall, the fatal attraction of Princess Diana and Egyptian billionaire Dodi Al Fayed, these love affairs have stood as markers in history.
In celebrating Valentine's Day Travelog takes a trip down memory lane to bring you some these great love stories, which have left world-acclaimed memoirs and mementos of just how strong the power of love is.
From Cape Town to Egypt all for love
Ewart Grogan, an English explorer in the 19th Century became the first person on record to have walked from Cape Town to Egypt. He embarked on this arduous journey to win the heart of the father of his sweetheart Gertrude Watt, so that he could be given her hand in marriage. An epic journey which he trekked some 9,650kms across Africa to prove his love.
However, his hopes were dashed by Gertrude's father. The crestfallen 24-year-old smitten man set out to prove himself again and this time constructed the Grogan Castle in Taita Taveta as another dangling carrot, but his attempts to marry his bride still bore no fruit. Finally, he won her heart and went on an escapade of doing great things that saw the construction of landmark buildings such as Chiromo House and Torrs Hotel (modern-day Stanbic Bank). Grogan owned almost the whole of Taita Taveta, much of Nairobi including Muthaiga and Ngara. After the death of his wife Gertrude, and in her memory, he donated towards the construction of Gertrude's Hospital.
Lord Egerton
Another Kenyan colonial settler, who suffered a similar fate as Ewart Grogan was Lord Maurice Egerton who had to prove to his worth to a woman that he had fallen deeply in love with. However, he was not as lucky as his compatriot.
The Baron of Egerton was determined to marry an unnamed woman from Austria and invited her to his newly constructed six-bedroom modest house – royal standards – set on a 22,000-acre piece of property in 1927 at the present day Nakuru.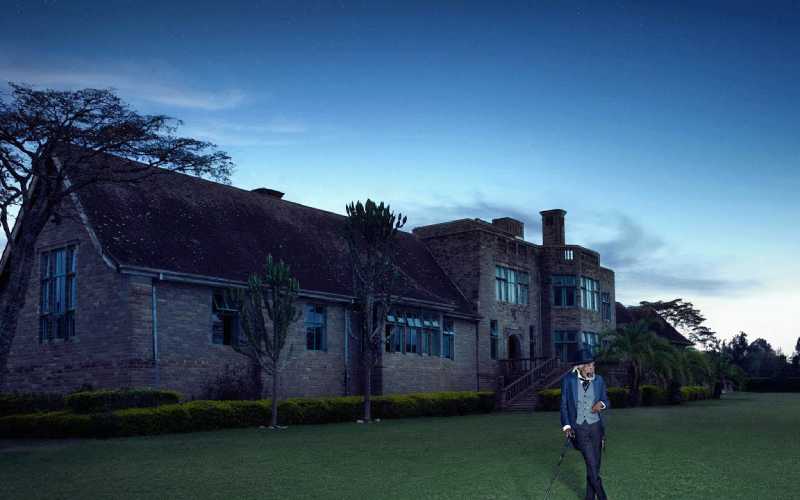 In an unexpected turn of events, it is said that without batting an eyelid, the lady told Egerton that she could not sleep in a chicken coop. An infuriated Egerton then went ahead to build a 52-room mansion complete with an escalator, with the finest materials shipped to Kenya from Italy and England.
Upon completion of the castle in 1938, Lord Egerton invited the mysterious woman of his dreams, but once again, she turned him down, comparing the castle to a dog kennel. The lady who had stolen Lord Egerton's heart then left in haste and got married to another British Lord in Australia.
Lord Egerton never recovered from this rejection that he developed an intense hatred for women to the extent of issuing a decree barring any woman from setting foot on his estate. Whenever he visited neighbours, he requested that the women depart before his arrival. Lord Egerton spent the rest of his life in solitude, until his death in 1958. No account of his history has ever given the name of the mysterious woman.
The world-famous Taj Mall, a love monument
Their names may largely be unfamiliar to most people but their love produced a monument that is one of the Seven Wonders of the World – the Taj Mahal. Emperor Shah Jahan and Mumtaz Mahal were a Mughal Royal couple whose love is the stuff fairy tales are made of until Mumtaz died while giving birth to their 14th child.
Devastated by his wife's death, Shah Jahan was consumed by intense grief that inspired him to build one of the world's greatest architectural masterpieces to serve as the final resting place of his beloved wife. Shortly after completing the Taj Mahal, Emperor Shah was overthrown by his eldest son and spent the rest of his life under house arrest. Shah was buried next to his wife.
The Royal UK Monarch
The UK monarch is dotted with stranger than fiction love stories. None however, beats that of Edward VIII, the King of England, who met and fell head over heels in love with Wallis Simpson. Their relationship gained worldwide fame because the King renounced the throne to marry Wallis.
In 1936, while making the announcement to renounce his kingship, the Duke of Windsor proclaimed to the nation: "I have found it impossible to carry the heavy burden of responsibility and to discharge my duties as king as I would wish to do without the help and support of the woman I love," he said in his abdication speech.
The relationship has gone down in history as the most romantic gestures of the 20th century. He spent most of his life outside the royal family as the couple married and settled in France.
Matching this gesture is the recent move by Prince Harry who in January this year announced that he would "stepping back" as a senior member of the royal family and move to Canada with his bride of two years, Meghan Markle – all for love.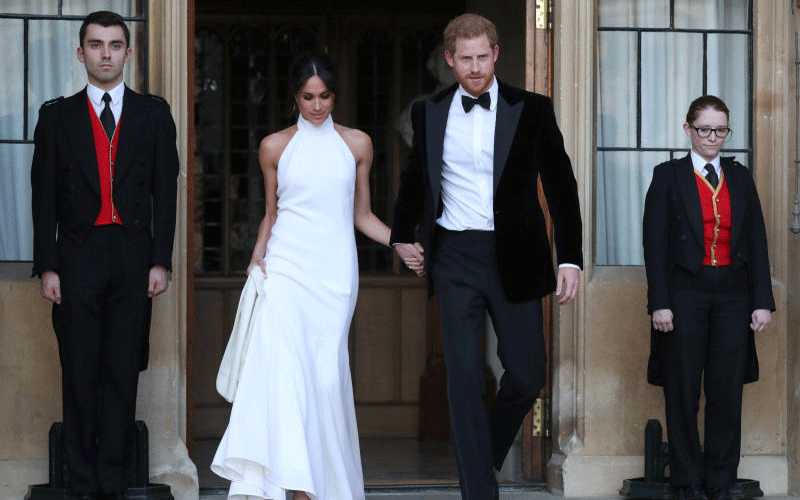 From India to Sweden on a bicycle for love
Famed Indian artist Pradyumna Kumar Mahanandia was born in the 1950s into the "untouchable" caste, who are said to be the poorest of the poor. Despite the social stigma, he earned a place as a student at the College of Art in New Delhi where he excelled in painting.
He became popular after his painting of then Indian Prime Minister Indira Gandhi went public and he became sought after by many people who wanted him to draw them. One of those was people was a wealthy woman from Sweden, Charlotte Von Schedvin who was visiting India at this time. They fell in love and got married in 1977. Charlotte, however, had to return home, and although she offered to pay for her husband's plane ticket, he had too much pride to accept. He promised her that he would make enough money on his own to enable him pay for his transport to Sweden.
He sold all his possessions, made enough money to buy a second-hand bicycle and did the unimaginable. He cycled for four months and three weeks, covering a distance of 4,000 miles across Afghanistan, Iran, Turkey, Bulgaria, Yugoslavia, Germany, Austria and Denmark and on to Sweden.
When asked about his arduous journey, he had this to say, "I did what I had to, I had no money but I had to be with her. I was cycling for love, though I never enjoyed cycling."
Today, 40 years later and with many accomplishments, the two live with their two children in Charlotte's hometown of Bora, Sweden. Their story is an ongoing project for a Bollywood movie.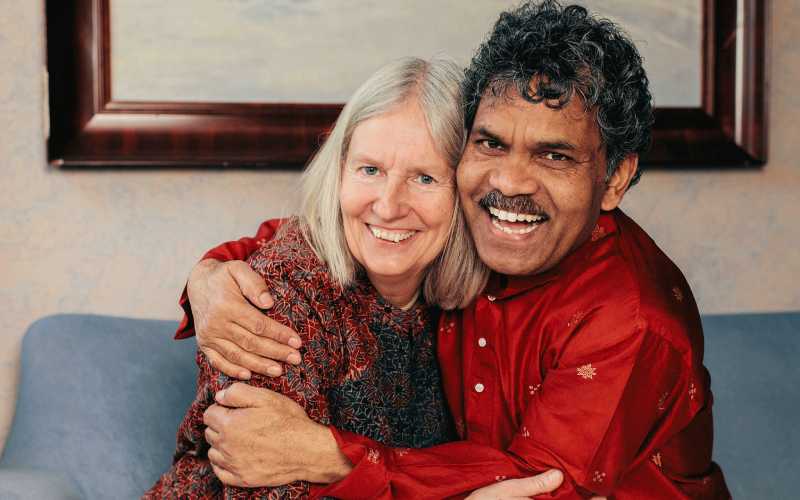 China meets Kenya
Liang Yongyu and Karen Ngunjiri's story is exciting to Kenya because it is a unique union of love. However, inter-racial families in Kenya have never been a big deal, especially among the white and indigenous Kenyans. This is because they have been around for long and their liberal Western culture and English language, Christian religion and general demeanour attributes have made it easier for Kenyans to bond with them.
This is quite the opposite of the Orientals whose language (Mandarin), religion and unusual cuisines would make the taste buds of even the most love-stricken Kenyan to give up on love. This is why Liang's and Karen's love got the attention it did beyond the Shakespearean Romeo and Juliet.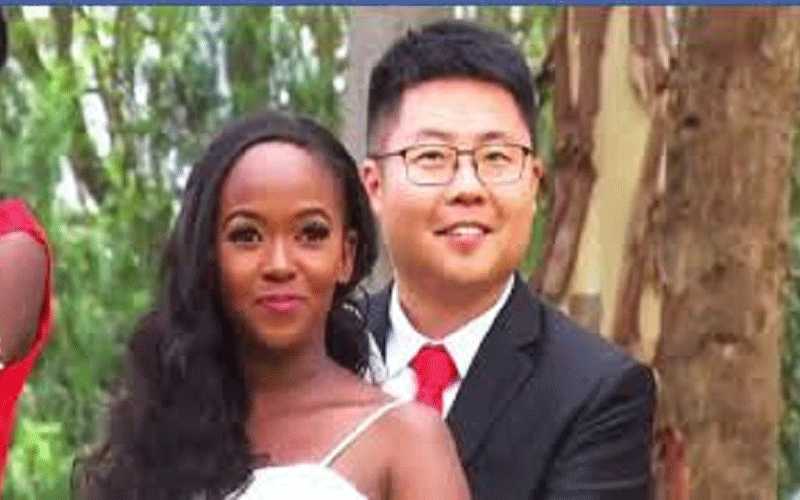 Liang converted into Christianity while Karen took a four-year course to learn Mandarin. In December 2018, the two got married before Hong Kong pastors in a Christian ceremony against the backdrop of Mt Kenya. There lies the novelty of a Kenyan woman marrying a Chinese man who embraced a new culture 8,758km from home, had captured people's attention.