Grind to a malt: meet the man behind the new Tusker Malt
By Peter Ndoria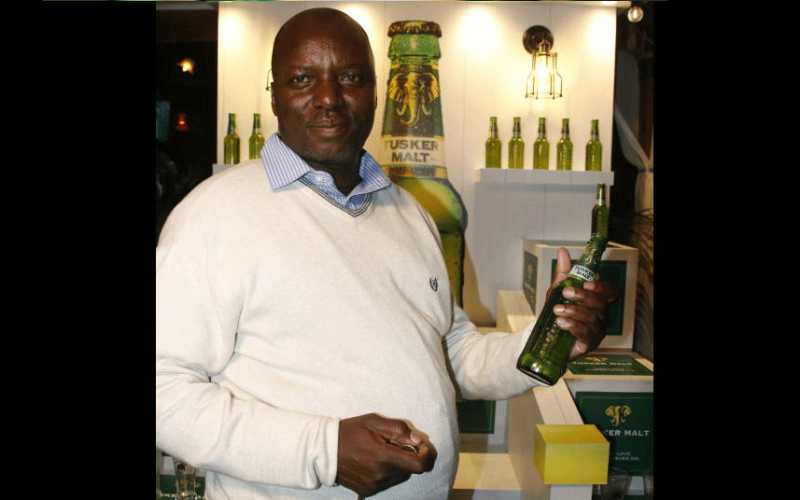 If you brew a beer with the same grain and using the same process, you are bound to end up with the same outcome. That is the result that Willis Mitula, at the centre of the recent rebranding Tusker Malt, set out to achieve.
According to Mitula, who is the Head of Governance and Quality Assurance at EABL, they had received constant feedback from consumers that their favourite froth of 23 years did not have a consistent taste.
This pointed to different ages in the market, a crucial element since beer ideally has a six-month shelf life. It was back to the drawing board for this veteran brewer and the brief was crystal clear: you must be full bottle on consistency.
The rebrand started with starving the market. Over three months, they made sure that the beer was significantly depleted before they supplied afresh. They also educated the distributors; the green bottle may be premium branding enjoyed by the discerning consumer, but it doesn't resist UV light penetration like the regular amber one.
Exposure to light spoils a beer, a defect called light-struck, which develops an off-flavour. To minimise this exposure they redesigned the beer's crate and introduced a cover. They also visited the distributors' warehouses, advising them to move bulbs and place covers.
Aside from storage and controlling supply, this brewer also had to go way back to the brand's source of extract: malt. Malt is made from barley, meaning that the grain had to be consistent in this race to ensure no shilly-shallying in flavour.
"We have farmers and we have their representatives; we give them seeds, fertiliser and we visit the farms, and we see it from seed to harvest. Even during harvest we're there," the microbiologist with over 20 years of experience in the industry, and a master's degree in fermentation and microbial technology explains of the delicate process that checks nitrogen levels, signs of aflatoxin and moisture content. Ensuring a similar harvest gives a unique steady starting point.
Even the hopping process had to keep up with the consistency and be subject to specific boil durations since Tusker Malt is a hopped beer, not a hoppy one.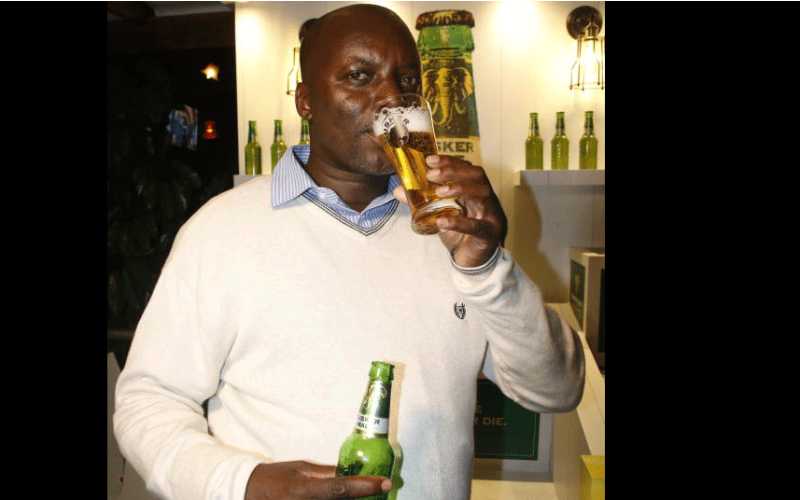 "People palates are different. When the bitterness is about five units, we start picking it. When the bitterness is around ten to 15 units, it's what most of the Kenyans' palate is happy with. Then there's a group that is happy with something between 15 to 22 units," he talks of the spectrum that these batterers add to a beer.
While this brew master's contribution to Tusker Malt specifically would be significant to the last three years with regards to the beer's consistency, he has vast experience in the business.
His brewing prowess has seen him travel far and wide, witnessing all types of markets, processes and drinkers. At St James' Park in Dublin, he recalls how he was impressed by the massive scale of what he saw.
"The size of the place was double what we have… we could do a batch of 10, 000, or 20, 000," he says of the massive brewing tanks' hectolitre capacity.
He may have been impressed by the Irish but it is in Germany that he experienced the counterculture.
"German culture is interesting. They drink and eat a lot, that's why microbreweries thrive there because people are coming for food yet they are drinking," he says of the country that originated the Oktoberfest.
Here he witnessed "seven straight days of serious drinking" during one such festival, complete with relaxation, recovery, sleeping and even puking areas all enclosed in a big field and tents selling different beer brands.
In Ghana, they are much like Kenya in the chafua meza habit while on the other hand, Ugandans like to use straws.