2020 world's top 20 safest airlines announced, and no African Airline made the cut
By Edwin Kis'sanya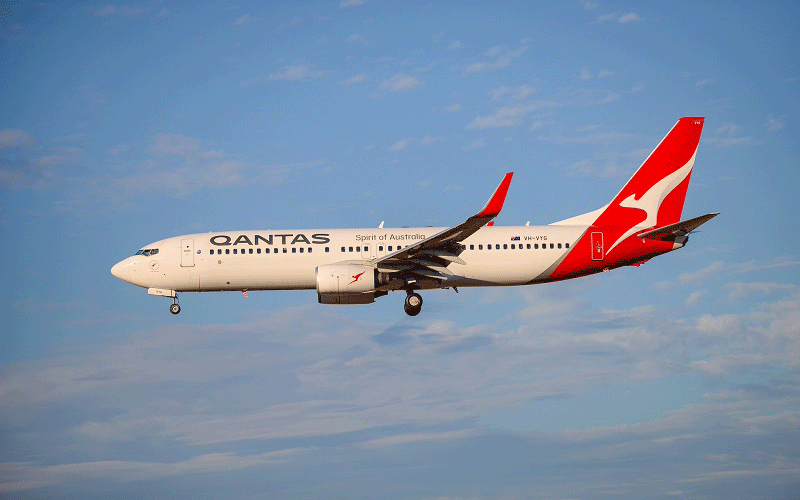 Qantas nudged out Air New Zealand topping the 2020 world's safest airlines list compiled by AirlineRatings.com, an airline safety and product rating website.
The Australian flag carrier edged out some 405 different airlines around the world monitored by the website to rank first - in a list of 20 airlines with the highest safety standards in the world.
Coming in second and third place respectively was New Zealand's flag carrier, Air New Zealand and Taiwan's EVA Air.
Selection criteria
The top 20 airlines were selected after a careful examination of airline safety audit reports compiled by leading aviation and industry bodies. According to the ratings website, the 20 airlines are standouts in the industry and are at the forefront of safety, innovation, and launching of new aircraft.
While noting that all airlines have safety-related incidents every day, Geoffrey Thomas, AirlineRatings.com Editor-in-Chief said it is the way the flight crew handles such incidents that determines a good airline from an unsafe one.
"Our top 20 safest airlines 2020 are always at the forefront of safety innovation, operational excellence and the launching of new more advanced aircraft like the Airbus A350 and Boeing 787," said Thomas.
Why Qantas?
Thomas said Qantas stood out for having been recognized as the world's most experienced airline by the British Advertising Standards Association.
"Qantas has been the lead airline in virtually every major operational safety advancement over the past 60 years and has not had a fatality in the jet era,"
"But Qantas is not alone. Long established airlines such as Hawaiian and Finnair have perfect records in the jet era," Thomas said.
In November 2019, AirlineRatings.com named Air New Zealand the airline of the year noting that the company stood out in the industry for its "record-breaking performance, multi-award-winning in-flight innovations, operational safety, environmental leadership and motivation of its staff."
Here is the full list of the top 20 safest airlines for 2020.
It's worth pointing out that no African airline made the cut
Qantas - Australia
Air New Zealand - New Zealand
EVA Air - Taiwan
Etihad - UAE
Qatar Airways - Qatar
Singapore Airlines - Singapore
Emirates - UAE
Alaska Airlines - USA
Cathay Pacific Airways - Hong Kong
Virgin Australia - Australia
Hawaiian Airlines - USA
Virgin Atlantic Airlines - England
TAP Portugal - Portugal
SAS- Denmark, Norway and Sweden
Royal Jordanian - Jordan
Swiss - Switzerland
Finnair - Finland
Lufthansa - German
Aer Lingus - Ireland
KLM - Netherlands
<!—- ShareThis BEGIN -—> <!—- ShareThis END -—>