My horror home-stay story
By Jimmy Mwangi
The internet now accounts for about 50.3 per cent of how domestic tourists source information. A bargain is always a priority for most people and online platforms and other home-stay options offer innumerable options to fit any budget.
With the relative ease of booking, the popularity of these alternatives it is not surprising. Many people, especially travelling groups, swear by this option for its convenience and privacy. Nevertheless, not all that glitters (read unverified reviews) is gold; the explosive unregulated growth has also created a myriad of challenges.
Encounter with a peeping Tom
Julian Kamau, a Citizen Journalism and Social Media Editor with Standard Digital recalls joining a group of friends for a trip to Naivasha one weekend. The team had pulled resources and booked a self-catering cottage for Sh10, 000 a night.
Split among five couples, this charge was a definite steal. A scenic drive on a sunny Friday afternoon promised a 'turn up' outing. Things, however, suddenly took a turn for the grim as heavy clouds began gathering and barely had they settled into the spacious bungalow recommended by a mutual friend when lightning began flashing.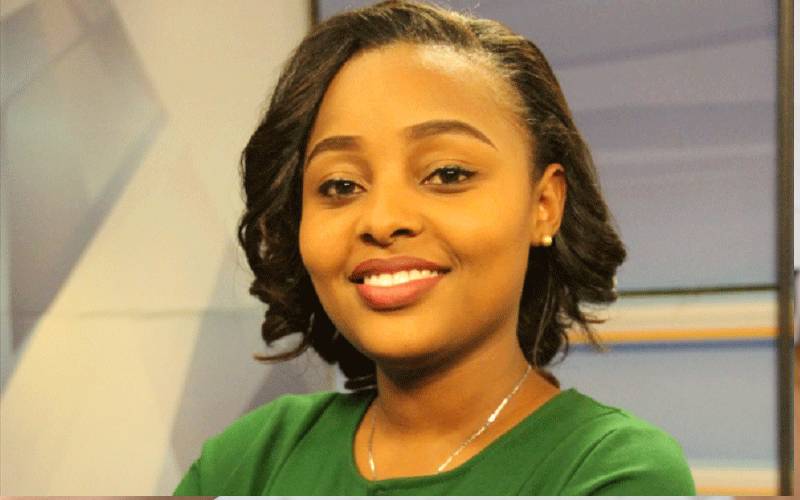 Even if pregnant clouds and cracking thunder were the harbingers of disaster, the group of ten shrugged off the darkness and embarked on a fun evening. They enjoyed a sumptuous dinner prepared by the chef who came with the house.
The warning shot that they were in for a tumultuous night was when one of the party noticed the chef taking pictures of the group using his phone. A brief confrontation ensued and before tempers had cooled, more drama followed.
A piercing scream coming from one of the rooms cut through the house, over the noise from the roof pounding the sheet roof. Everybody rushed to find one of their own in a shaking like a leaf unable to utter a sound.
When she finally gathered her wits, Susan* explained that she had stepped from the bath only to notice and an eye ogling at her from what everyone had assumed was a cloakroom. When she stepped towards the door, a desperate scramble ensued and no sooner had she opened it than she picked out a dark figure clambering up the ceiling and into the darkness.
All that was left was muddy footprints and a shoe. Feeling unsafe and unable to leave in the downpour, the group opted for a cold night in their cars.
When morning came, they reported the incident to the homeowner who was non-committal. Despite the evidence presented, the owner even went as far as accusing them of delusion and exaggeration in the hope of a refund.
While they escaped unharmed from home-stay from hell, Simon*, on the other hand, was not so lucky. After over-indulging during one of their quarterly team-building trips, he was separated from the group that returned to the capital after the session held in Diani.
Together with a friend, heavy-eyed Simon opted for a cheap home-say to sleep off the night's binge. Simon only came to find a half-naked man, who quickly pulled up his trousers, hovering over his bed.
One might dismiss this as a local problem but the concern extends further than our borders. On October 31, Allie Conti published a review on VICE newsletter detailing how an Airbnb host ripped her off. The article titled 'I Accidentally Uncovered a Nationwide Scam on Airbnb' immediately went viral triggering a wave of rage tales from the public who have fallen victim to the multiple dangerous loopholes in the Airbnb platform.
You just might be forced into an alternative space given the rush associated with the Christmas holiday season. Despite particular risks and some horror stories with this option, it's only fair to note that these platforms have numerous advantages. Not only are they easy-to-use for everyone involved, but they are also financially beneficial for both hosts and guests. Property owners can make money from spare space, while travellers can save money on accommodation.
Learn to mitigate the risks with our checklist.
Get to know your host first.
When staying in someone else's home, you had better learn what kind of person your prospective host is. You can do this by starting an email correspondence or checking your host's social media profiles. This will help you get a feel for your host's personality and see if there are any red flags screaming to run away and never look back.
Make sure that your friends or family know where you're staying.
In case of emergency, your trusted person should have the host's address easily accessible. As the negative experience of some Airbnb guests confirm, trying to get the address from the platform's customer support takes time, which is not acceptable in the midst of a dangerous situation.
Put together an emergency numbers list.
The spaces can be quite unpredictable. You might end up stranded at midnight and if something like this happens to you, it won't hurt to know how to call the local emergency.
Investigate the place upon arrival.
Your goal is to check the property for anything that can potentially threaten your safety or privacy. See if there are any hidden cameras (bear in mind that they can be masterly disguised as smoke detectors, light bulbs, alarm clocks, or even USB chargers). Make sure all the furniture and home appliances are safe-to-use. If there's something wrong, talk to your host immediately.
Make sure your prospective host is not highlighted on Airbnb Hell or general review platforms like SiteJabber or TripAdvisor.
As you might have guessed by now, official reviews do not tell the whole story. There might be many different reasons for that. One of them is that publishing negative reviews might result in guests having trouble being approved by other hosts in the future. It sounds strange, but there's some logic behind this. After all, hosts might be afraid to accommodate travellers known for publishing dirty details about their stays. This is what makes some people publish extremely detailed (and just as negative) feedback on third-party platforms. Make sure your possible host isn't discussed on these pages.
Request more pictures of the property.
The benefit of doing this is twofold. First off, you can make sure the property exists. If it's not a problem for your host to take some more pictures per your request, chances are high the property exists in real life and belongs to the person you've talked to.
Secondly, it's a good way to check if the property still looks the same. Some platforms began years ago and there are listings that have been there for years. A professional real estate photographer might have taken pictures you see years ago. By asking to shoot more pictures of some rooms or objects specifically, you can check the degree of cleanliness and wear and tear.
Never agree to make payments outside the platform.
This is a shortcut to being scammed. Have a money trail for future reference.
If possible, choose to stay in accommodation your friends or family have already stayed in.
If it's not an option, do not hesitate to contact those who've been there before you and left reviews (especially, if those reviews were in some way negative). This is the least you can do to get a feeling of what kind of place you're planning to stay.
Give preference to renting entire apartments and homes.
Even if the host is perfectly normal and welcoming, you never know who the person renting the other room is. The fewer the strangers sleeping under the same roof, the safer you'll be.
Pay attention to locks.
There are two things to be concerned about. First, make sure you can lock your door from the inside and rest assured that your personal belongings are safe. Second, you have to ensure the door to your room cannot be locked from the outside.
<!—- ShareThis BEGIN -—> <!—- ShareThis END -—>