Why a road trip to Marsabit is a must-do
By Carole Kimutai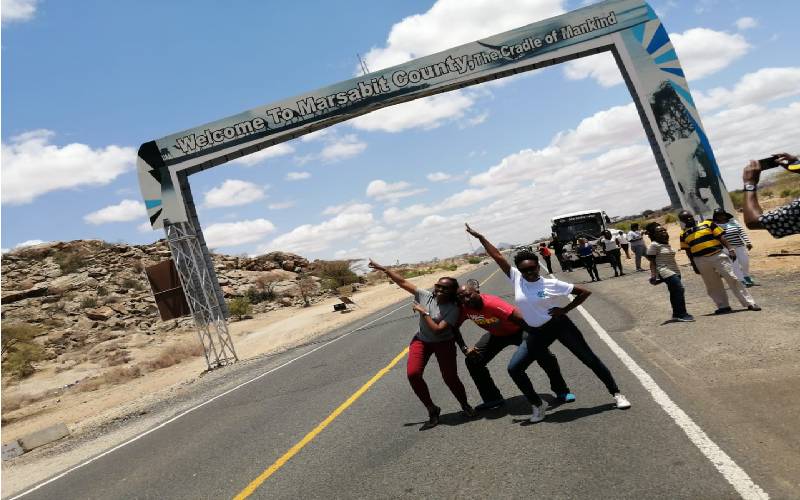 A road trip to Marsabit has always been one of the items I wanted to tick off my bucket list. This is especially after the road from Isiolo was tarmacked. Before, Nairobi to Marsabit was a 14-16 hours journey, atop a lorry packed with goats or cows.
After the road was tarmacked, depending on which route you use, it will take you anywhere from 7.5 to 10 hours on the road – a distance of 532 kilometres. Via the A1 (Nairobi – Thika – Nanyuki – Isiolo – Marsabit), it will take roughly 7.35 driving non-stop and keeping the limit. With pit stops for drinks, food, photos, fuelling, washroom and stretching, you can add another two hours. Making it a 9.5-hour drive.
If you love the countryside, you can opt to go to Marsabit via the A104 and A2. From Nairobi, you drive on A104 to Gilgil – Nyahururu – Nanyuki and then the A2 to Marsabit. You will cover a distance of 627 km in ten hours, three minutes without stopping. If you take pit stops, you can cover the journey in about 12 hours.
I chose Marsabit over South Africa
My maiden trip to Marsabit was planned as a road trip with a group of friends who also happen to be Rotarians (service volunteers). Road trips are fun when done by a group - you rarely notice the distance.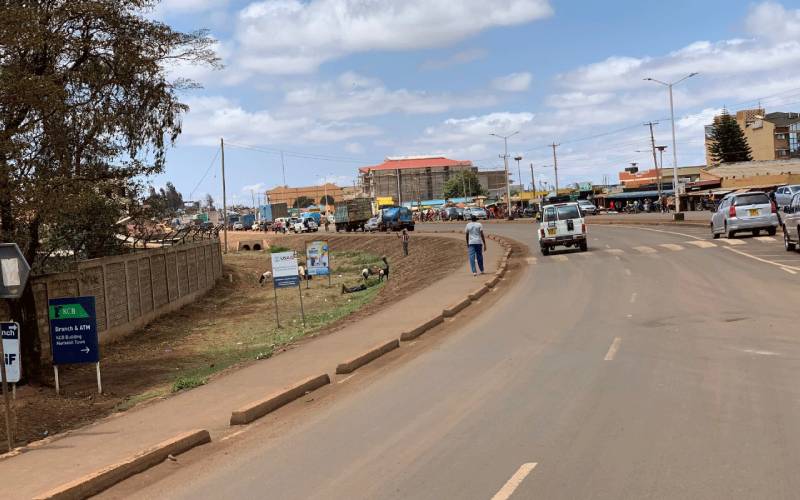 However, closer to the date, I took up a work assignment that required me to be away the entire week. My friends were leaving on Friday while I was to arrive on Saturday evening. The Marsabit group had organised and booked a shuttle bus. I had even submitted my payment in advance.
Faced with a dilemma, I decided to check if there was a cheap flight from Nairobi to Marsabit. I was trying to be a ninja. While I found charter flight services, they cost me way above what I had budgeted to spend for a one-way flight. By the way, Marsabit County has 18 airstrips located in all its four sub-counties – Saku, North Horr, Laisamis and Moyale.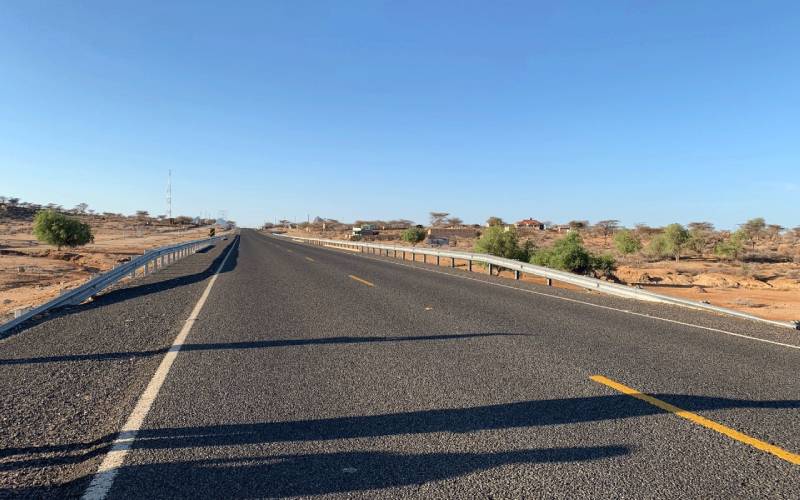 Since I knew this was the only chance to go to Marsabit, I decided to wound up my trip faster than scheduled and arrived early Friday morning, had a shower, took a cat nap and by 6.30 am l was on the way to Marsabit with a happy bunch of 30 people.
What road trips offer
The drive up north is a lot of fun. Despite my lack of sleep, I thoroughly enjoyed the ride. We used the A1 and diverted to Muranga and Kirinyaga to pick up a few more people who were part of the trip.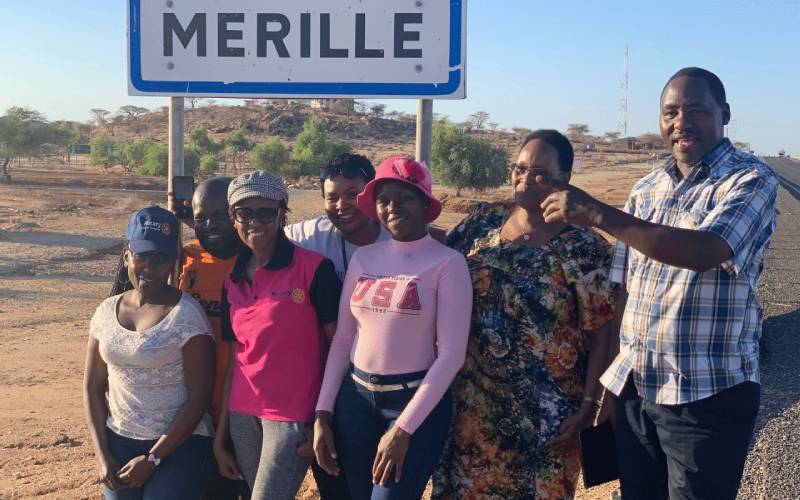 I have been up to Isiolo several times. We stopped in the town for a quick bite. As a small town, we had few options of where to buy ready to eat food. I ended up buying French fries in a supermarket for Sh170. That is nothing to write home about but I would rather gobble down French fries than try food that might lead to a tummy ache. After a one-hour lunch break, we were off to Marsabit.
The drive from Isiolo to Marsabit is magical, distance is 256km and the road is excellent. You will love the scenery of the vast drylands and hills. We stopped a couple of times to take photos and videos. We even posed for selfies on the highway –after ensuring there were no on-coming vehicles.
Misconceptions about Marsabit
Marsabit County is a very vast county of 70, 961.2 sq km; located on the extreme part of northern Kenya. The county borders Ethiopia to the north, borders Lake Turkana to the west, Samburu County to the south and Wajir and Isiolo counties to the east.
What I found captivating about Marsabit is its diversity and beautiful rangelands. Before my visit, I thought was an extremely dry place with a lot of insecurity challenges. In fact, one of the reasons we left Nairobi early was because we did not want to be on the Isiolo – Marsabit road at night.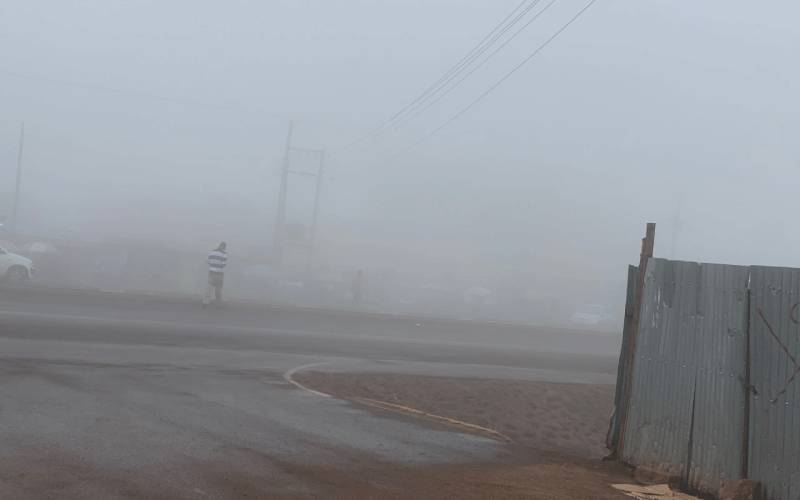 "People also think that Marsabit is very dry, with gun brandishing bandits. No. Mount Marsabit is too cold and misty, the people are also peaceful and coexist," says Stephen Basele, a resident of Marsabit and our host.
I was pleasantly surprised to learn that the county lies in four main ecological zones –forest, woodland, bushland and dwarf scrubland. There are no permanent rivers in the county but two seasonal rivers of Milgis and Merille drain into the Sori Adio Swamp.
We got to Marsabit at 7 pm. The town is welcoming, well organised, small and easy to move around. You can get from one part of the town to the other in less than ten minutes.
There are several hotels and lodges within Marsabit town. Prices range from Sh1, 000 to 5, 000 depending on your budget. As a group, we put up in several hotels within the town. Others opted for accommodation away from the town so as to experience the natural parts of Marsabit.
The diversity of Marsabit
Marsabit County is one of the most diverse counties in Kenya. It has 14 indigenous communities; the three big ones are Borana, Gabra and the Rendille.
If you like to experiment with food, you will be disappointed to know that there is no specific dish that is exclusive to Marsabit. This is because of the cosmopolitan nature of the county. However, a rice and goat meat dish would probably make it to the top of the most popular dish here.
Cradle of Mankind
Marsabit is the 'Cradle of Mankind' because of the Koobi Fora, a world-famous archaeological site where the largest ever collection of well-preserved hominid fossils dating from between 1.3 and 2.1 million years ago were discovered.
The county has the only desert museum in East Africa – a must-visit.
If you love the outdoors, there are various attractions like the Ol Donyo Ranges, Mt Marsabit, Hurri Hills, Mt Kulal and the mountains around Sololo-Moyale escarpment.
Marsabit's other attractions are the Chalbi Desert, Lake Paradise and Central and Southern islands. You will be surprised to know that Lake Turkana is in Marsabit - the larger part of the lake.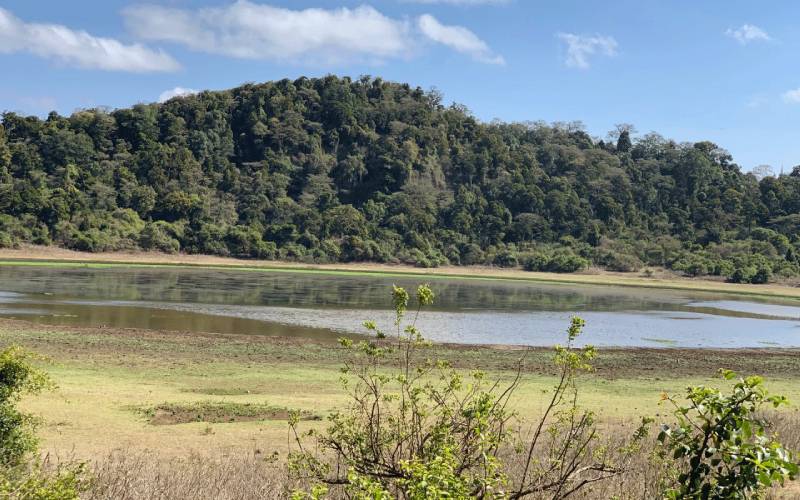 For wildlife lovers, Marsabit has the world-famous elephant, Ahmed, the largest elephant ever found in Africa and the Grevy's zebra, a rare zebra species. Make sure you visit the Marsabit National Park.
Top recommendations
If you are visiting Marsabit and are on a tight budget, make sure you go and see Lake Paradise, Bongole and walk around Marsabit town.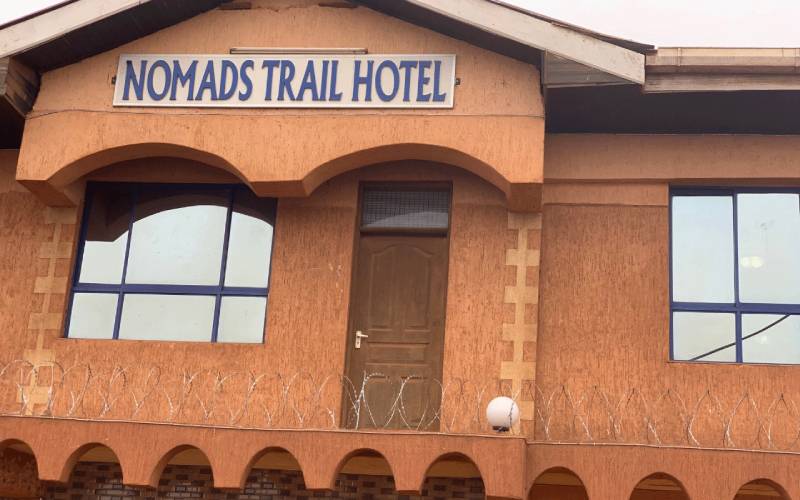 If you have a fatter budget and can stay spare a week or so, go see the Chalbi Desert, Lake Turkana and drive up to Moyale. There is beautiful scenery on the trip from Laisamis to Lake Turkana; the largest wind farm will also be on the way. The border town of Moyale and Ethiopia is 248 kilometres from Marsabit.
For the adventure of using public transport-there are two options: A bus trip to Marsabit would cost you Sh1500. You can use a Matatu from Nairobi to Isiolo for Sh800 and Isiolo to Marsabit for another Sh800.
Marsabit is a place every Kenyan should visit. I am certainly going to back for a longer visit. Meanwhile, if you want to go this year, the annual Lake Turkana cultural festival will be happening from December 5-7. Get a few friends and go paint Marsabit County red!
Carole Kimutai is the Managing Editor, Digital at the Standard Group Plc. Follow her travel tales on @CaroleKimutai. Email: cjkimutai@standardmedia.co.ke.
<!—- ShareThis BEGIN -—> <!—- ShareThis END -—>