Call of the Humpback: meet the couple behind the groundbreaking film
By Nadine Hosny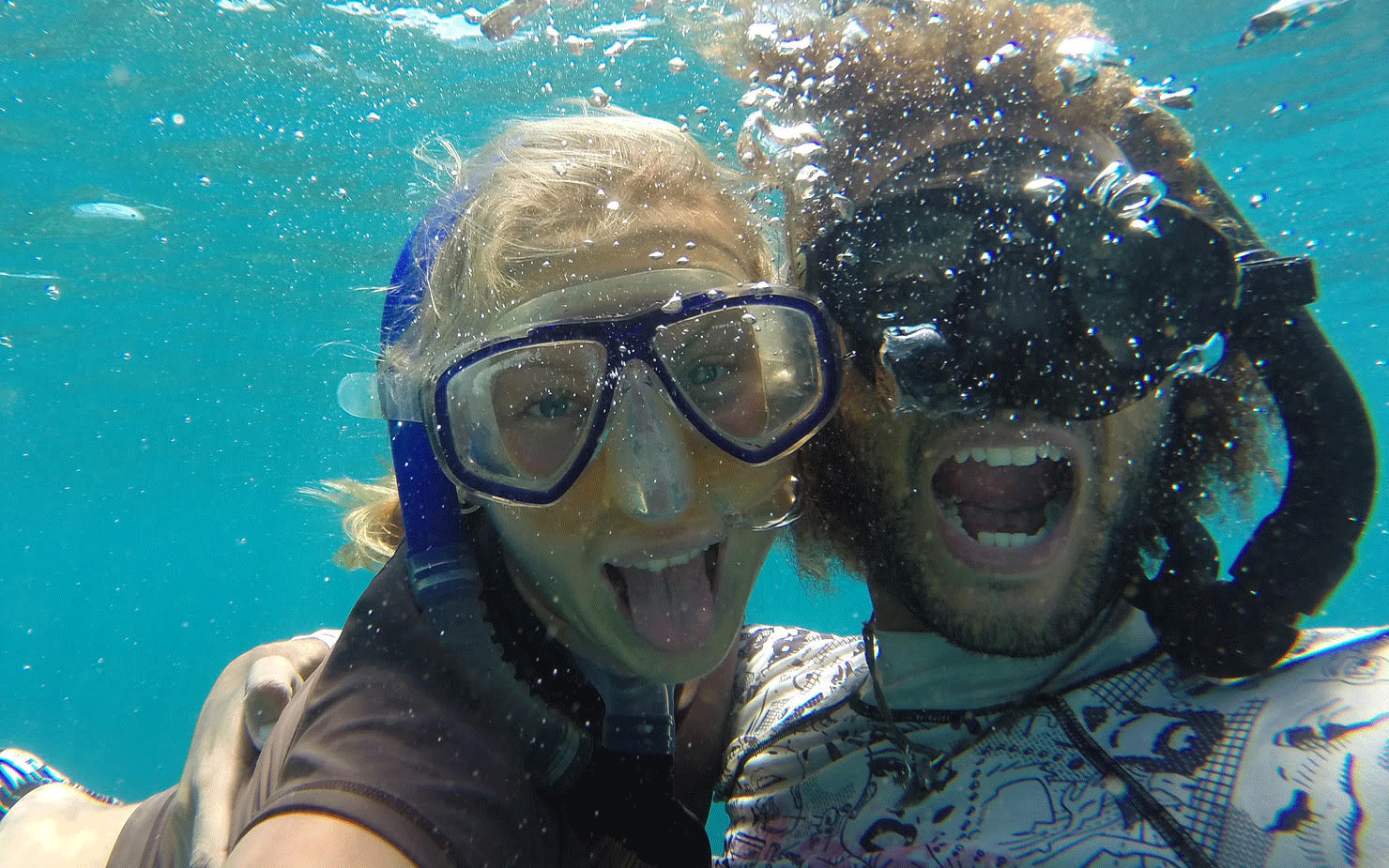 The ocean has always been a great love for Jahawi Bertolli and his wife Elke Korschen. Elke herself was born in the Lamu Archipelago off the Kenyan coast, where her grandparents set up Peponi Hotel in 1967. Growing up, Elke witnessed the steady development of the island, the substantial rise in tourism and its consequences on the environment.
Marine life conservation is in Elke's blood as her mother, Carol Korschen, is the founder of Lamu Marine Conservation Trust (LAMCOT), that initially began as a small project for the preservation and protection of turtles in the Archipelago- Turtles and their eggs are a delicacy among the locals in Lamu. This resulted in a severe decrease in the turtle population, which inspired Carol to establish the Trust that has since expanded massively. Drawing inspiration from her mother, Elke dedicated her life to the conservation of all marine life.
Jahawi aptly says that he grew up wild; television never appealed to him and from a young age, he could often be found in the bush or on the beach. His family owned a beach house in Waa, on the south coast, and he spent his days exploring the ocean and the rock pools that lay scattered along the beach. He would often visit a family friend's ranch and developed a habit of catching snakes that inhabited the area, as they were being killed, and moving them to safer locations. This quickly evolved into a small personal mission where Jahawi would teach his gardeners how to properly capture snakes without harming them and during the weekends he would transport them to places where they could roam freely.
Due to his passion for adventure and protection of animals, those closest to him envisioned him pursuing a career as a scientist or a conservationist but he proved them wrong by becoming a DJ!
However, after spending a few years in London producing dance music, he returned to Nairobi and started producing music for wildlife documentaries. As he was looking at images from one of these films, a thought blossomed in his mind; there is an abundance of wildlife photographers but there are no underwater photographers.
With this, Jahawi quickly searched underwater cinematography online and came across a three-month course in Thailand, that eventually led to him being employed by a company and spending two years filming underwater.
Jahawi and Elke's shared love for the ocean, marine life and its preservation brought them together and their first joint undertaking was a short film called The Lamu Archipelago that was shot in Lamu between 2014 and 2015. The short film was based around the work of the Lamu Marine Conservation Trust but also was the first documentary to film extensively underwater throughout the archipelago and show how the ancient Swahili culture and marine environment coexisted together and were inextricably linked. The film was premiered at the Smithsonian Institutes Folklore Festival in the USA that same year.
The response to the film was astounding; most people in Kenya are not familiar with the magnificent animals that live in beneath our ocean. This is because our land-based creatures are the ones that garner the most attention. There is a whole other resplendent world under Kenya's coastal waters, one that needs to be shown to the people as a beautiful and glorious wonderland rather than the mysterious and frightening place that it is thought to be.
This dynamic duo are planning to change these misconceptions through their groundbreaking short film Call of the Humpbacks, a short 10 minute poignant and creative film highlighting the migration of the Humpback Whales to Kenyan waters.
Whales have been hunted in Africa for decades, as early as the 18th century. Information obtained from journals of sailors and ship logs states that whales were being slaughtered for baleen, which in those days was used in a similar way to plastic, and blubber that was developed into oil for machines and lamps. The migration periods followed such a consistent pattern that sailors revisited the same location, year in year out year and reaped these poor creatures. Unfortunately, this trend only worsened in later years, until in 1970 there were approximately only 300-600 whales in the Western Indian Ocean; these whales were on the precipice of extinction.
But all hope was not lost. In 1979, South Africa made commercial whaling illegal and recent research conducted by a team led by marine biologist Chris Wilkinson, the technical manager for the Mammal Research Institute at the University of Pretoria, indicated that there are now more than 30,000 Humpback whales frolicking about in the Western Indian Ocean. They journey to our coastal waters to mate and raise their young, further cementing the necessity of this film.
Call of the Humpback will be the very first film of its kind to be done in Kenya. With the growing threat of climate change, the relevance of this film cannot be overstated. As more whales migrate to our sea and more fishermen put out nets in the water, this marvellous beings are in grave danger, particularly because they come to breed.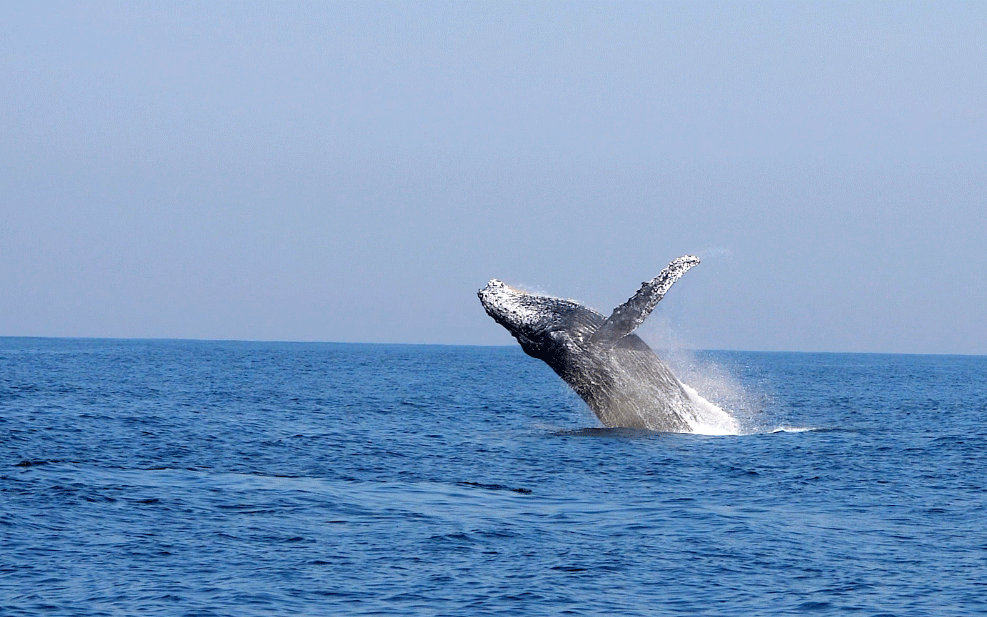 This film will provide people with a visual to relate to, to build an emotional connection with. No one will want to see a film that consists entirely of scientific jargon and statistics. This film hopes to impart a bond between Kenyans and the whales; as Jahawi fittingly says "Once you instil a care, conservation happens."
Showcasing this beautiful and powerful story of life, as opposed to the constant disheartening news about the ocean is what will encourage hope and more importantly, inspire people to fall in love with the whales and the ocean.
What sets Call of the Humpbacks apart is that it will not be told from a scientific perspective, it is going to be an impassioned story, conveyed from the point of view of the local coastal communities. Jahawi and Elke will include coastal folklore about the whales, historical accounts from local fishermen to promote confidence in these communities about their culture and environment, making them conservationist.
The soundtrack of the film will be the song of the whales themselves, ensuring that the audience is fully captivated by these gentle giants of the deep. The film will not only be in English but in Kiswahili as well, so that all Kenyans may enjoy it. Once the film is complete, Jahawi and his team intend to organize screenings in fishing villages all around the coast in order for the targeted audience to be reached. They will also distribute the film to schools to be used to educate children on marine life.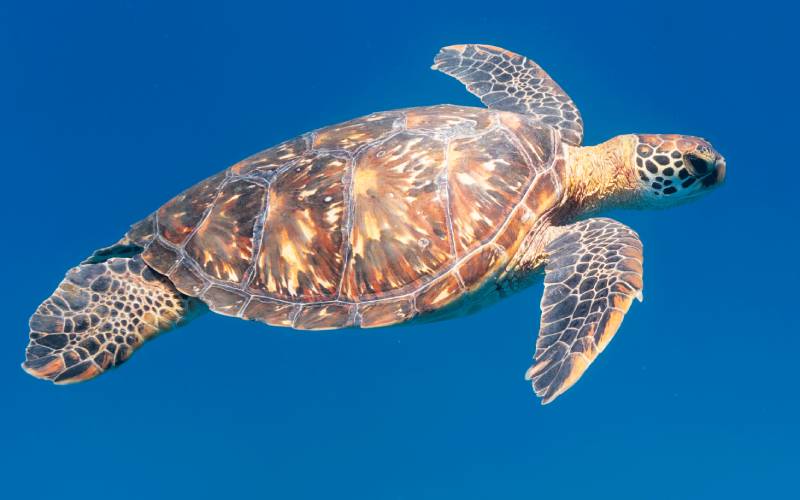 Jahawi and Elke have created East African Ocean Explorers, an organization that aspires to provide a platform for young Kenyans who are passionate about the ocean to discover and train to be conservationists. Their goals are to explore, educate and inspire the youth to change the tide and protect Kenya's exquisite oceanic culture.
A fundraiser in support of this cause was recently held at the Nairobi Serena. It featured a live musical concert by GILAD and the Superband, a three-course dinner, a raffle, an auction, a chance for small retail therapy at a small Souk and finally, an exhibition of Jahawi's breath-taking underwater photographs from around the world which will be on sale. All proceeds from this fundraiser will go towards Call of the Humpbacks.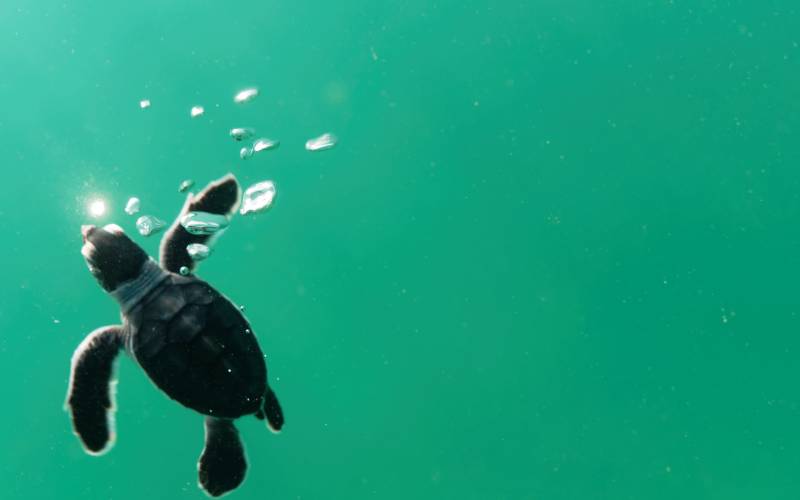 "The fact is that no species has ever had such wholesale control over everything on Earth, as we now have. That lays upon us, whether we like it or not, an awesome responsibility. In our hands lies not only our own future but that of all other living creature with whom we share the Earth," Sir David Attenborough.
<!—- ShareThis BEGIN -—> <!—- ShareThis END -—>